Water Damage Restoration in Schaumburg
Weather Alert: If you are experiencing weather-related damage from the storm, call us today for emergency assistance!
911 Restoration of Schaumburg
When a flood occurs on the property in Schaumburg, it can be difficult to know what to do next. Whether it is caused from burst pipes on the property or heavy rains, it's important to proceed with caution and to leave the water damage restoration in Schaumburg to the professionals. That's where 911 Restoration of Schaumburg comes in. The specialists in Barrington have years of experience in all kinds of cleanups, from flooded basements to mold remediation.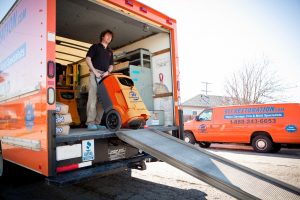 If you want a water damage restoration staff that goes above and beyond, look no further. From water remediation to mold removal, our trained technicians can handle it all. They take special care to ensure that you feel safe and relaxed during the water removal process. From smoke removal to mold inspection in Schaumburg, there is no task that the trained professionals can't handle.
At 911 Restoration of Schaumburg, we offer a Fresh Start with our comprehensive selection of property damage restoration services, including but not limited to:
Whether you're a Schaumburg homeowner or business owner, 911 Restoration of Schaumburg is your Fresh Start! We'll communicate with you throughout the entire process, help answer questions related to insurance, and restore your property to its pre-damaged condition. One of our IICRC-certified teams is dispatched within 45 minutes of your call! Contact us today, and one of our friendly representatives will assist you in finding the nearest Schaumburg location.
The trained water damage professionals go the extra mile to ensure that you feel at home during the water removal process. They take special care on every area of the property, to make sure that it is all clean and dry. They use a signature optimistic attitude, and believe that every water damage restoration in Schaumburg is the opportunity for a Fresh Start.

Service area map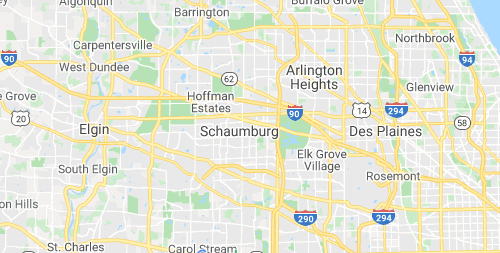 When you have a water damage emergency in Schaumburg, you need professionals you can trust. The technicians are IICRC certified and are available 24/7/365. All calls are responded within 45 minutes, so you never will be kept waiting for your disaster restoration. Call 911 Restoration of Schaumburg today!
Giana Joy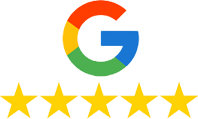 "WOW A+ in RESPONSE TIME AND WORK ETHIC! We can't say enough of 911 Restoration and their TEAM. The polar vortex caused one of our fire sprinklers to expel lots of water during business hours and they were out to save the day within 90 minutes of my call!"
Water Damage Restoration
One of the most common causes of water damage in Schaumburg is from burst pipes. These can be caused by freezing temperatures, or from backup on the sewage lines. One way to prevent this water damage emergency is to have a plumber out to regularly inspect the property and to ensure that everything is in working order.

Even though flooded basements may seem like the end of your property, the truth is that the technicians work hard to provide you with a Fresh Start. Frozen or burst pipes are no match for the technicians with years of experience. While this water damage emergency can seem overwhelming, there is no one better to call for flood cleanup in the Elgin area. When there is a flood and you don't know who to call, take the time to call the flood cleanup experts for the best service possible.

Mold Removal
Unfortunately, after a flooded basement mold can shortly follow. Leftover water in the crawl spaces can easily lead to mold. That's why it's so important to call upon the certified mold removal technicians in the Barrington area. The mold remediation techs will work diligently to ensure that every area of your property is clean and dry in record time.

If you are concerned about the costs of mold decontamination after a water leak, there is no need to be worried. The technicians work with all insurance companies, and even provide a free insurance consultation for property owners only. In addition, hazmat suits and infrared technology is used in order to get the most thorough mold inspection possible.

If you are wondering if your property will ever be the same after water damage, there is no need to be worried. The mold remediation technicians have years of experience, and treat each situation with care. This mold removal will only end up being a Fresh Start for both you and your property.

Sewage Backup and Cleanup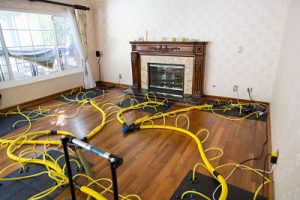 Sewage backup on the property can be caused from a variety of reasons. Not only does it cause negative health symptoms, it can also deteriorate the property as well. This can be caused by burst pipes, or heavy winds or rains. It's important to take care of the sewage cleanup in Schaumburg as soon as possible, and to leave it to trained professionals.

It's important to take the sewage backup cleanup seriously, as leaving black water on the property can lead to E.coli growth or mold. The techs will look into this carefully, and also consider if a mold remediation is necessary as well. The technicians have the highest qualifications, and take every flood cleanup seriously.

Whether it is caused by a toilet leak or septic system, the last thing that you want to do is delay. Fortunately, the techs are available around the clock, so you never will be left waiting for sewage cleanup in the Barrington area. For immediate sewage backup restoration that keeps you safe the entire time, there is no one better to call than 911 Restoration of Schaumburg.

Fire and Smoke Damage Restoration
Fire damage can be one of the most difficult parts of being a property owner. The smoke puffs can linger and deteriorate the structure. That's why it's so important to call upon the water damage professionals to take care of the smoke removal as soon as possible.

The fire damage restoration technicians in Schaumburg have years of experience, so you can rest assured knowing that the smoke removal on your property is being handled by the best in the business. The smoke removal technicians are there for you in your time of need, and understand what a difficult time it is. They go above and beyond to ensure that you still feel safe during the fire cleanup process in Elgin. Call upon the professionals for the best smoke restoration services in Antioch.

Disaster Restoration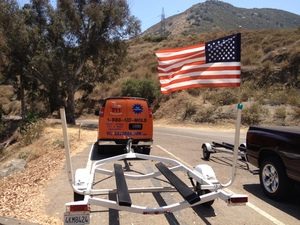 Water damage disasters can strike unexpectedly at any time. From major storms to winds and rain, it's important to be aware of the dangers living in the Schaumburg area. Floods and rain storms can quickly lead to flooded basements or crawl spaces, which need to be taken care of immediately.
Whether it's caused by storms, winds, or rains, you can count on the team of trained professionals to get your property clean and dry in no time. From top to bottom, your property will be clean and the carpet will be back to normal after any water damage emergency. The remediation will be carried out as promptly as possible, and you will be made to feel at ease during the entire water removal process. For disaster cleanup professionals in Elgin you can trust, call 911 Restoration of Schaumburg for the best service today.