Fire Damage Restoration in Schaumburg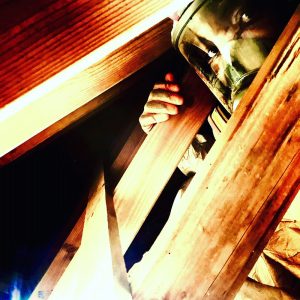 An unexpected fire at your home or business is devastating and inconvenient, but by calling the fire damage restoration experts at 911 Restoration of Schaumburg, you can have your property quickly and efficiently returned to it's pre-fire condition. When the smoke clears, you may find your property has suffered from not only fire damages, but also water infiltration and flooding as well as acidic soot and smoke damage as the result of the fire extinguisher, water and dry chemicals. These components often accelerate corrosion and deterioration of the building structure and other property. They also leave behind a toxic smoke odor that must be neutralized and deodorized.
To minimize the damages to your property, it's crucial to call your local Schaumburg fire damage restoration experts within 24- to 48- hours after the fire. Our IICRC certified, licensed and insured team of experts are available 24/7/365 to respond to your restoration needs. Within 45 minutes of your call, we will have a skilled team dispatched to your location and providing you with a free repair inspection.
Once your repair inspection has been completed, you are rest-assured that our trained technicians can quickly and expertly perform these fire damage restoration tasks:
Elimination of burnt possessions
Fire extinguishing chemical remediation
Water damage restoration
Restoration of charred flooring
Ash cleanup
Removal of tar residue
Smoke stain removal
Deodorization and smoke removal
Complete comprehensive home repair
When you need quick, dependable and efficient fire damage restoration services, call the licensed and trained professionals at 911 Restoration of Schaumburg. Our fire cleanup team is committed to giving all of our local customers personal and comprehensive restoration services to restore peace of mind and return your home or building to its stellar condition.
The Fire Damage Restoration Process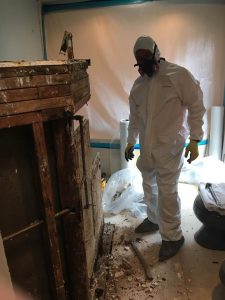 Having our skilled and licensed team of fire and smoke restorers respond to your cleanup needs within one to two days is essential to minimize damages and reduce health and safety hazards. When responding to your call, our team will quickly arrive at your location and begin mitigating damages and providing water and smoke damage restoration services. While there, the team at 911 Restoration of Schaumburg will also perform a free repair inspection evaluating the remaining structure and possessions for:
Effects of smoke and heat exposure
Potential loss of use or value
Replacement versus restoration costs
Decreased life expectancies
Sentimental value
With our trained professionals at your cleanup disposal, you're assured that we'll work fast, our specialized training will efficiently restore your property, and we'll strive to always properly restore your items and reduce replacement needs.
Why You Also Require Water Damage Restoration
While having your fire damages — including ash and tar removal and smoke deodorization and stain cleanup — cleaned quickly and thoroughly is an important step to maintaining your property, water damage restoration is also essential. The fire may seem like the most obvious primary cleanup efforts, but while putting out the flames, your local fire department used water to stifle the blaze. The water used to extinguish the fire most likely led to extensive flooding and water damage to floors, ceilings and walls.
In addition to assessing your property and detailing all of the necessary fire cleanup and smoke removal services, we'll also evaluate your property for water damage restoration services and provide flooded subfloor removal, water extraction, comprehensive and extensive mold and water damage repair and free visual mold inspections.
When you rely on the trained and practical experience of the team at 911 Restoration of Schaumburg, we promise to have all property damages to your home or business remediated quickly, affordably and safely.
We Will Assist You With Your Fire Damage Restoration Efforts
To minimize the destructive after-effects of a home or business fire, call the professionals at 911 Restoration of Schaumburg. Our team understands how this unexpected event can be inconvenient for your family and daily productivity, so we want to restore your life quickly, efficiently and affordably — while preserving the possessions you care about most.
As an added service for our customers, in the event of a fire our expert team can also work with your insurance provider, filing all claims and handling communication to ease the restoration process.
With our comprehensive fire cleanup, smoke removal and water damage restoration services, we guarantee that we'll get your home back to it's pre-fire condition, making it safe for your family.