Disaster Restoration in Schaumburg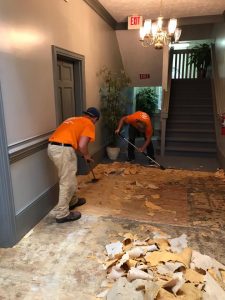 When you need reliable and expedited disaster restoration services call the professionals at 911 Restoration of Schaumburg. With prompt and expert remediation services you can prevent structural and property damages and improve safety for your family or business.
We pride ourselves on working with the most qualified and professional industry experts — all of our technicians at IIRCC certified and are licensed, bonded and insured. We provide fast, reliable and permanent solutions for your disaster restoration needs.
Our team is available for emergency repairs 24/7/365 for homes and businesses throughout the Schaumburg area. When you reach out to us for your disaster remediation needs, we will respond and have a team of experts at your home or location within 45 minutes of your call.
At 911 Restoration of Schaumburg we specialize in a wide range of disaster restoration services, including:
Smoke stain cleanup and odor removal
Cleanup of ash and tar residue
Black water cleanup
Toilet overflow sanitizer ion
Deodorization services
Water extraction and drying
Mold spore testing services
Mildew deodorization
Fungi and mold infestation decontamination
Overall comprehensive disaster restoration
When your home or business becomes flooded or experiences burst plumbing or a sewage backup, trust the professionals at 911 Restoration of Schaumburg to quickly, affordably and reliably resolve your water damage and restore your property.
Common Disasters in the Chicago Suburban Area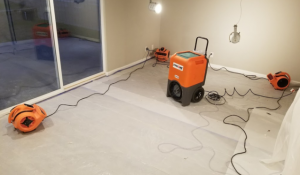 In the Midwest, tornadoes, thunderstorms and winter storms are the most common natural weather occurrences that can cause water damage for business and homeowners in Schaumburg — often leading to roof leaks, flooded basements and excessive moisture in crawlspaces.
At 911 Restoration of Schaumburg we specialize in safely removing excess water from homes and buildings and recommend homeowners perform regular roof and gutter maintenance and inspect weather stripping around windows and doors to prevent leakages.
Our services encompass a variety of water damages including leaking appliances and flooding caused by bathroom plumbing. We strive to educate our customers on the types of water flooding in their homes, so they can safely handle the situation and understand the damage risks. When you call us for your restoration needs, we'll respond within 45 minutes because we understand that with water damage, timeliness is the best prevention for additional water damage to floors and walls and the opportunity for mold to grow.
In addition to properly disposing and cleaning areas affected by water damage, we also restore buildings that have fire damages. We can safely remove all damaged materials and stains, ash, tar residue and extinguisher chemical residues.
Choose 911 Restoration of Schaumburg Today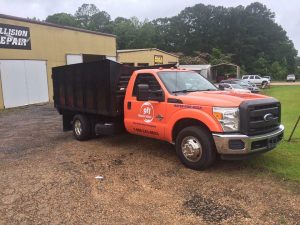 At 911 Restoration of Schaumburg we strive to safely restore your home using the most knowledgeable and qualified personnel and the best equipment available. With our water and disaster restoration services, you can quickly and properly clean the area, prevent additional site damages and avoid mold growth or other situations that may pose a health hazard to yourself and those you care about most.
In addition to our fast services — with teams available for emergency services and dispatched within 45 minutes — our team can also assist you with filing and managing claims with your insurance company. Our industry experience has provided our team with a comprehensive knowledge of everything required by insurance companies, which can expedite your cleanup and claim needs.
If your insurance provider will not cover the costs of disaster restoration services, you're guaranteed that with 911 Restoration of Schaumburg that our services are always fair, transparent and affordable.
To learn more about our disaster restoration services available for all local residents, call the professionals at 911 Restoration of Schaumburg today!