About Us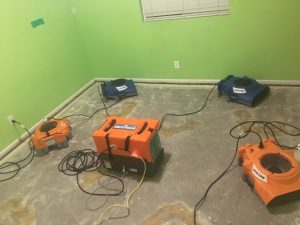 They are keeping it all in the family at 911 Restoration of Schaumburg. We make sure you get the restoration services you need the moment you need them.
Our crews have extensive experience in roofing and construction. This gives us a greater understanding for home restoration as we implement this knowledge.
911 Restoration of Schaumburg is definitely an "all hands on deck" environment where the staff is encouraged to help out in any way they can, wherever they can. This positive office milieu focuses on recognizing a job well done and everyone brings that attitude with them to every job they are called to handle.
When you need professional water damage restoration services you can call 911 Restoration Schaumburg to make sure you are taken care of the fresh start way.
Dynamic Restoration Services Brought To You By The Best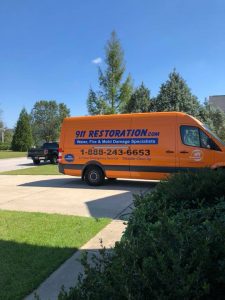 Residents of Illinois definitely feel the the full impact of all the seasons, which means that the changing of the leaves can sometimes mean trouble for home and business owners living in Schaumburg.
The winter months seem to be getting colder and colder, with storms that have been hitting with more impact than ever before. These low temperatures can cause ice dams, which are ridges of ice that form on the edges of your roof, preventing proper drainage and causing water to leak inside the property.
In the spring there are frequent rain storms that can be heavy enough to flood the basements of homes and businesses. Powerful water pumps, wet vacs and air movers are needed to extract all the water and thoroughly dry the flooded basement, otherwise you may run the risk of experiencing a mold infestation.
Even though mold growth is rare, it can still pop up in your property when water damage is not properly remediated. Especially in situations where a leak under your sink goes without being repaired for a prolonged period of time.
The 911 Restoration Schaumburg technicians are trained to provide restoration services that deal with any water damage or mold issue you could possibly find yourself in, so give us a call today!
A Flood Is Just An Opportunity For A Fresh Start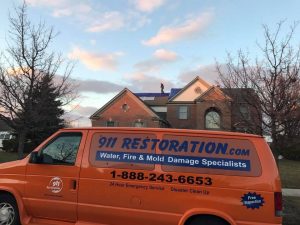 Finding yourself in a situation where your commercial or residential property is in need of water damage restoration can seem like a tall order to fill, especially if you don't know who to turn to for help.
911 Restoration of Schaumburg wants to make sure that every property owner knows that they can call her the moment their home gets flooded or their business has a roof leak, because her office is open around the clock.
That water damage in your kitchen may actually turn into your insurance company paying for those new countertops you've been wanting for years, or the pipe burst in your storefront may lead to the installation of that chevron tile you always dreamed about.
It may be hard to initially see the silver lining in a flood or leak, but with 911 Restoration of Schaumburg by your side they hope to be the positive voice in an otherwise overwhelming situation. So, call 911 Restoration Schaumburg to get your fresh start today.